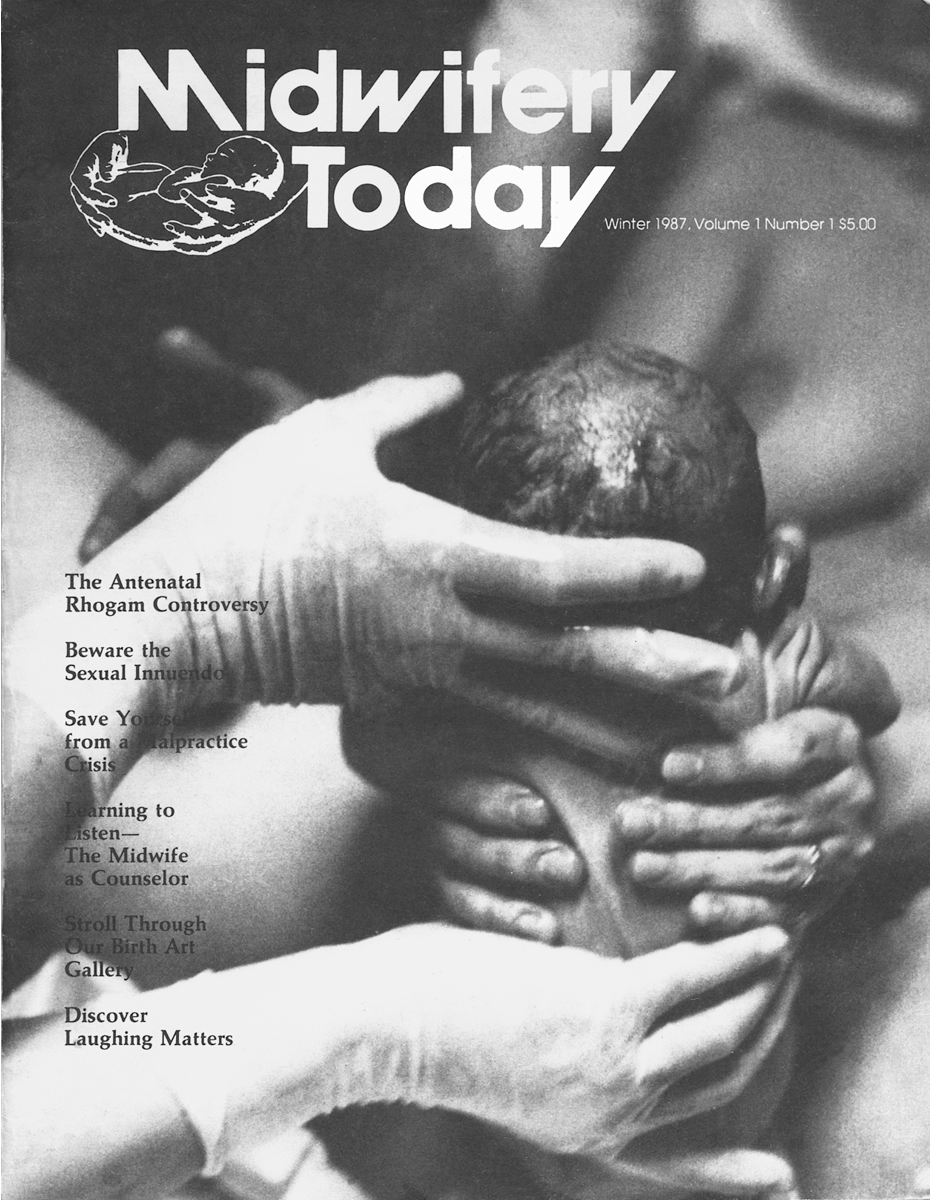 Winter 1987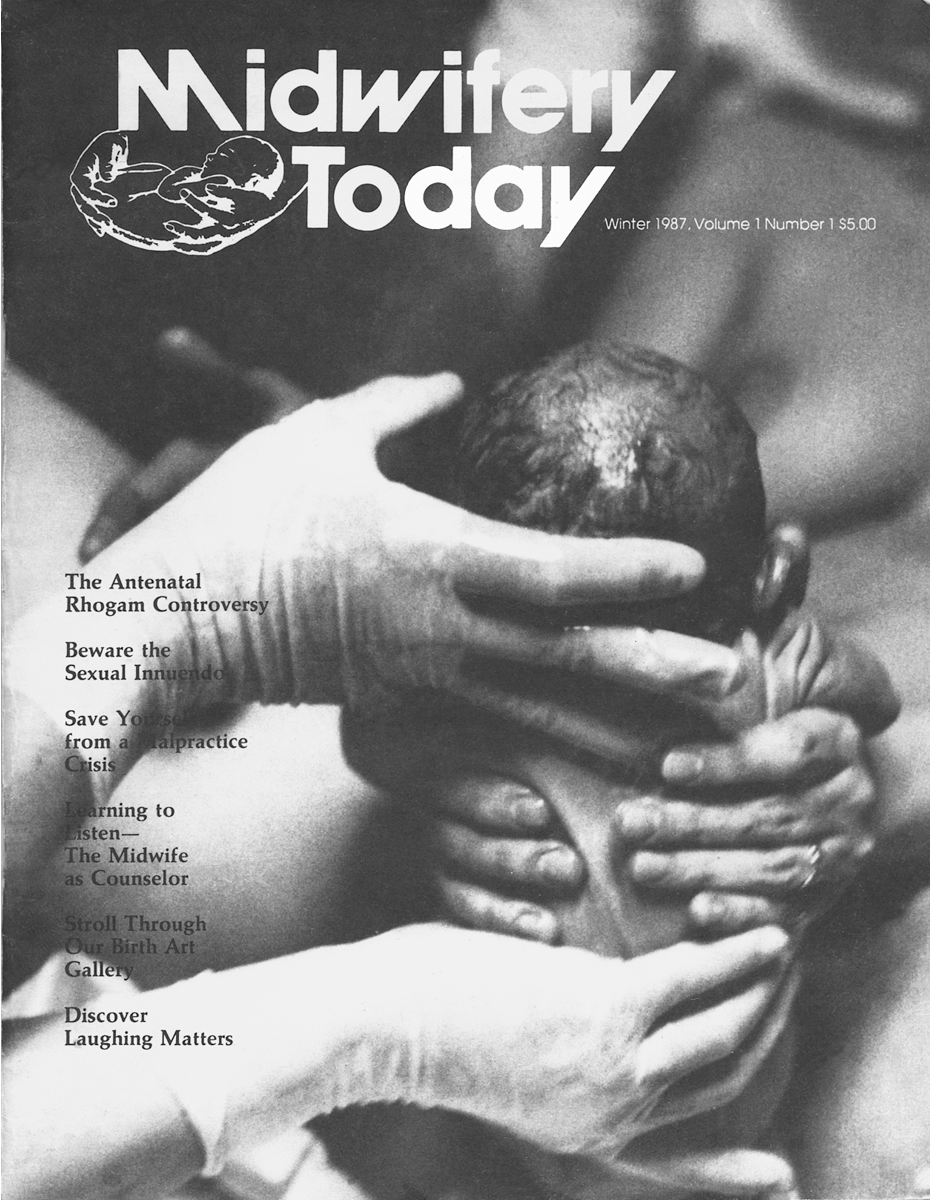 Premier Issue
As Brianna Skolnik was born, her mother, Barbara, reached down to receive her. The many hands in this picture seem an appropriate symbol of midwifery: mother, father, and midwife blending as one to welcome the baby. Photographer Deborah Wells shot the birth on 400 ASA, shutter speed 125, at noon under a skylight.
Print issue out of stock.
Columns
Marion's Message
Midwives' sexuality
The Childbirth Educator
Six steps to certification
In My Opinion
Midwives must be professional
Departments
From the Editor
Letters
Networking
Tricks of the Trade
Laughing Matters
Staccato Briefs
Timely, condensed technical information
Media Reviews
Test Yourself
Working in a Large Practice
Question of the Quarter
Working Abroad
Features
Rhogam at 28 Weeks
A comparison of risks and benefits: antenatal administration is not without controversy
Cigarettes and Breastfeeding
Startling effects on the nursing couple
Reaching for Compromise
Can birth practitioners from several professions get along
People
Meet the Practitioner
Childhood wonder pays off
Herstory
Standing up for motherhood
Super Midwife
Hey, Mom!
Art
Poetry
Birth Art Gallery
Photo Album
Information
Journal and Abstracts
Midwifery & the Law
Malpractice & Midwifery
News
Calendar
Your Practice
The Formulary
Practical recipes for remedies and nutrition
Birth Critiques
Experience with Herpes gestations
Improving Your Practice
You are a counselor