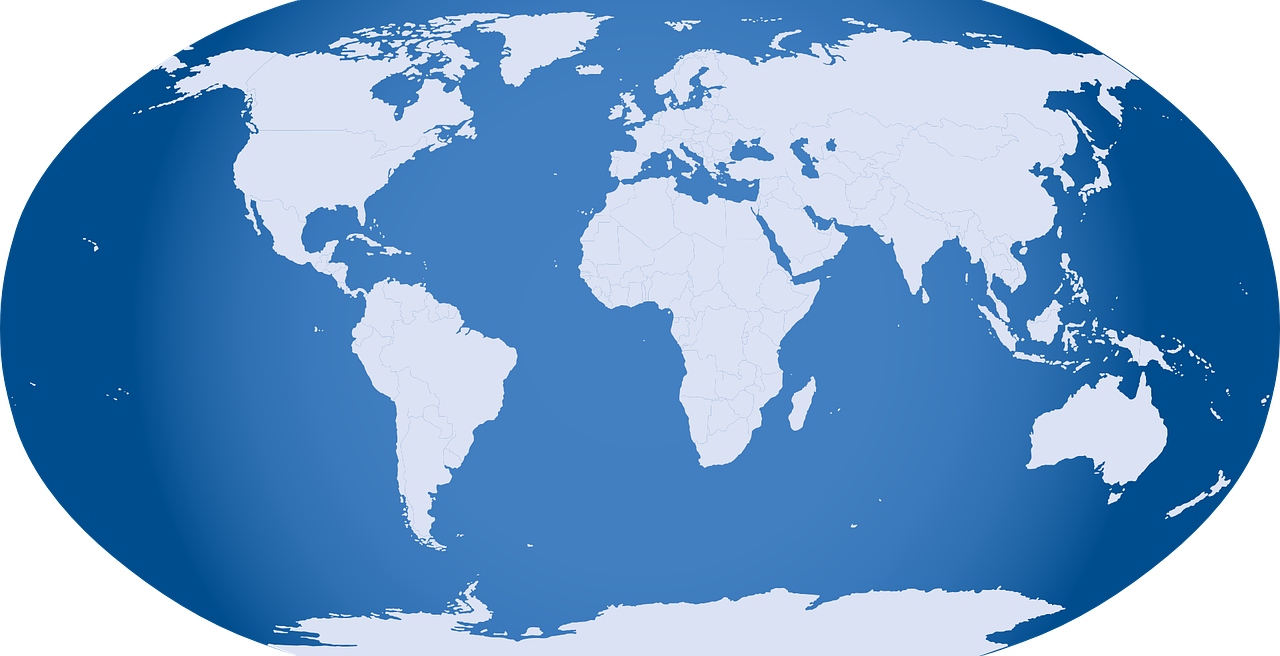 Midwifery Today E-News, December 6, 2017 • Volume 19, Issue 25
Subscribe to E-News
"Time is a frequently unnamed and unacknowledged medical complication plaguing most births currently taking place in medical settings."

—Beth Bailey Barbeau, in "Time in a Bottle," Midwifery Today Issue 97, Spring 2011.
Jan's Corner
Changes
The changes I would like to see around the world in midwifery are many. The bottom line is respect for the mother and baby. This alone would lead to so many more changes—because if we respect the baby we would naturally be respecting mom. (As we all know, they are attached.) Babies need to be born in an environment that gives total respect to their health. An essential part of this respect is enabling population of the baby's microbiome. The microbiome affects the health of children for their entire lives. This one step alone could change the course of society and the expenditures required for health care.
Respect for mom also affects her future. If we were to really respect her we would make sure that she has continuity of carer—someone to provide care throughout her pregnancy and birthing—yet few places in the world provide this. Instead we have horribly fragmented "care" (if you can call it that). This may seem expensive, but in the long run it is the cheapest insurance we can have to protect health. Systems could easily be set up so that two or three midwives work together to provide this respectful and loving care. Love might have to be taught, but that too is possible.
Making these changes may require a reordering of our midwifery and medical education systems to ensure that love and respect are taught, hopefully through modeling by professionals. I have heard education horror stories as well as birth horror stories. (They may go together.)
All midwives, doctors, nurses, doulas, and anyone else who serves the motherbaby needs to be taught to love and respect them. Women who come away from their births feeling loved are more likely to go on to love their babies. This might be a lot to ask for our world, but I am going to ask it—or should I say "pray it"—anyway?
Toward Better Birth.
—Jan Tritten, Editor-in-Chief
Jan Tritten is the founder, editor-in-chief and mother of Midwifery Today magazine. She became a midwife in 1977 after the amazing homebirth of her second daughter. Her mission is to make loving midwifery care the norm for birthing women and their babies throughout the world. Meet Jan at our conferences around the world, or join her online, as she works to transform birth practices around the world.
Midwifery Today on Facebook
Midwifery Education: Caring and Sharing (Facebook)
---
Join us in New Jersey next spring!
"Love Is the Essence of Midwifery" will feature teachers such as Mary Cooper, Elizabeth Davis, Lisa Goldstein, and Gail Hart. You'll be able to choose from over 50 classes, including Herbs and Homeopathy, Shoulder Dystocia, and Becoming a Midwife. Plan now to attend! Good news! As a holiday gift, we have extended the first deadline price to December 20.
Join us in Bad Wildbad, Germany, next fall!
Attend this conference and choose from a wide variety of classes, including two days of Midwifery Skills, Comfort Techniques for Midwives and Doulas, Hemorrhage, Shoulder Dystocia, and Spinning Babies. Learn more here.
---
---
Country Contact Q&A
Editor's Note: Midwifery Today is interested in promoting international networking among childbirth practitioners. Our goal is to strengthen the international community by establishing a country contact in every country of the world. If you would like to become a country contact, please e-mail Jan Tritten.
For this international edition of E-News, we asked Midwifery Today's country contacts the following questions:
What changes to midwifery would you like to see in your country?
The Bahamas
The changes are those I have worked and hoped for the 12 years I have lived on in the Bahamas. Perhaps I would prioritize them differently now.
Empowerment of midwives to reclaim their scope of practice, as defined by the Commonwealth Midwifery Act. Prior to physician usurpation of and subsequent limitation of the midwives scope of practice, the island midwives ran their own prenatal clinic and delivered all low-risk clients. Now their practice has been reduced to nurse-assistant.
Empowerment of the childbearing families of Grand Bahama to be proactive about their health care and to stand up and tell the physicians, "No More! No more to informed compliance, no more to unnecesareans, no more to the abuse of paternalistic power, and no more to a lack of accountability on the physicians' part."
An improved sensitivity of the midwives to the person and spiritual aspects of both the client and the process of birth. Perhaps because the midwives have been so reduced as health care providers, they have forgotten the midwifery model of care and the close relationship midwives share with their families.
Holding physicians accountable for their level of practice and motherbaby outcomes of their deficient care. Mothers and babies die in this commonwealth. Parents and families are not told why or, if why, not the factual cause of death. When a father is told at 2:35 that his wife has died and then told hours later that his wife had just died, you've got to appreciate something is very wrong.[In that case.] the G4P3 died of DIC post uterine rupture. Uterine activity is not monitored here when Pitocin is used to induce or augment labor (the nurses don't know how to use the tocomoter or how to interpret uterine activity. If they have a FHR tracing, that is all they want.) If the client is a primigravida, the reasoning is that she will require higher doses of Pitocin so the dose is increased every 20–30 min without assessment of the uterine activity. If the mother is a multip, the Pitocin goes up so the labor is no longer than 6 hours. One OB insists that his mothers be delivered in 6 hours and he will "pit to distress" so he can then go for a cesarean; this is his standard practice and no one questions it. The obstetrical practice here is truly that of an "island unto itself." There are no check or balances and so there is no accountability for adverse outcomes.
Ongoing childbirth and baby care classes at the clinics where mothers sit for as long as 5 hours waiting to be seen. They are a captive audience. The time could be used so well for client education, if not by a midwife, then by a rotating kiosk series. Bush and Haitian voodoo practices do dilute and distort the little correct information childbearing women know about their bodies and how their bodies respond to pregnancy. Old wives tales abound and further compound the ignorance about pregnancy, birth and care of the newborn.
There is the evidence that, in the US, it takes 18 years for practice changes to become the norm. How I wish midwives would expose the fact that evidence-based practice relative to motherbaby care—with improved outcomes, greater patient satisfaction, and cost-sparing—is little of what physician care is. I dream on.
—Mary Delashmutt
India
I would like to see a cadre of autonomous midwifery across India that works in collaboration with the existing model of Ob/Gyn and is inclusive of the dais, who have been providing community-based midwifery for decades as indigenous midwives. Birth India, www.birthindia.org, facilitate regular national meetings in different metro cities to push toward these goals, including multi-professional task forces for policy change, midwifery education that includes compassionate and sensitivity in the curriculum, and high standards of professional midwifery.
—Lina Duncan
Cameroon
Educational Training: Students should have nursing knowledge before midwifery, enabling a midwife with both nursing and midwifery certificates to face any challenges. Workforce: Nurses working in the maternities should all be replaced by the midwives to reduce rate of death in maternity. Training: Frequent refresher training courses for midwives in the maternity. TBAs: Traditional Birth Attendants should be included in the midwifery system by training them properly, especially on handling cases, referring complicated cases, introducing them to use of delivery kits to avoid using unsterilized equipment. Improved Conditions in Rural Areas. A midwifery emergency team could be set up. The government should equip rural health facilities. Salary Scale: Midwife salaries are very low and should be increased. Midwifery Association: The midwife association in Cameroon should be a center to unite all the regulated midwives in Cameroon.
—Patang Florence
---
---
Website Highlight
How a Checklist Promotes Human Rights in Childbirth – The International MotherBaby Childbirth Initiative
by Vicki Penwell
Midwife Vicki Penwell shares a simple and practical tool to get better outcomes in childbirth. Read more…
---
Featured Products
Save on Birth Joy DVDs!
Now through Dec. 31, you can save on educational DVDs for the student midwife, including Midwife's Assistant Orientation, Newborn Exam and General Skills. Order for yourself or surprise an aspiring midwife on your gift list. See the sale DVDs here.
Give the Gift of Beauty
The Womb with a View Earrings make a fine gift for a midwife or mother. Or, choose from one of the other jewelry items, including sterling silver pendants or earrings and mandala pendants. See the jewelry.
---
To subscribe
Just go here and fill out the form: http://eepurl.com/FKkBT
To change your e-mail address or leave the list
If you are a current subscriber and you want to change the e-mail address to which the newsletter is delivered, please click the "update subscription preferences" link at the bottom of any mailed issue and then make your changes.
If you are a current subscriber and want to stop receiving the newsletter, please click the "unsubscribe from this list" link at the bottom of any mailed issue and then make your changes.
If you have difficulty, please send a complete description of the problem, including any error messages, to [email protected].
To learn your subscription status
If you are not receiving your issues, but have subscribed, contact [email protected] with the address you used to subscribe and we will look into it for you.
How to order our products mentioned in this issue:
Secure online shopping
We accept Visa, MasterCard, and Discover at the Midwifery Today Store.
Order by postal mail
We accept Visa, MasterCard, Discover, and check or money order in U.S. funds.
Midwifery Today, Inc.
PO Box 2672
Eugene, OR 97402, USA
Order by phone
We accept Visa, MasterCard, and Discover.
Phone (U.S. and Canada; orders only): 800-743-0974
Phone (worldwide): +1-541-344-7438
Editorial: [mail][email protected][/mail]
Conference: [mail][email protected][/mail]
Advertising: [mail][email protected][/mail]
All questions and comments submitted to Midwifery Today E-News become the property of Midwifery Today, Inc. They may be used either in full or as an excerpt, and will be archived on the Midwifery Today website.
Disclaimer
This publication is presented by Midwifery Today, Inc., for the sole purpose of disseminating general health information for public benefit. The information contained in or provided through this publication is intended for general consumer understanding and education only and is not intended to be, and is not provided as, a substitute for professional medical advice, diagnosis or treatment.
Midwifery Today, Inc., does not assume liability for the use of this information in any jurisdiction or for the contents of any external Internet sites referenced, nor does it endorse any commercial product or service mentioned or advertised in this publication. Always seek the advice of your midwife, physician, nurse or other qualified health care provider before you undergo any treatment or for answers to any questions you may have regarding any medical condition.
Copyright Notice
The content of E-News is copyrighted by Midwifery Today, Inc., and, occasionally, other rights holders. You may forward E-News by e-mail an unlimited number of times, provided you do not alter the content in any way and that you include all applicable notices and disclaimers. You may print a single copy of each issue of E-News for your own personal, noncommercial use only, provided you include all applicable notices and disclaimers. Any other use of the content is strictly prohibited without the prior written permission of Midwifery Today, Inc., and any other applicable rights holders.
Midwifery Today: Each One Teach One!
Copyright © 2018 Midwifery Today, Inc., All rights reserved.
You are receiving this email because you signed up for the Midwifery Today E-News on our website: https://www.midwiferytoday.com/newsletters/ or filled out this form http://eepurl.com/FKkBT and subsequently responded to a verification e-mail.
Our mailing address is:
Midwifery Today, Inc.
PO Box 2672
Eugene, OR 97402
Want to change how you receive these emails?
You can update your preferences or unsubscribe from this list