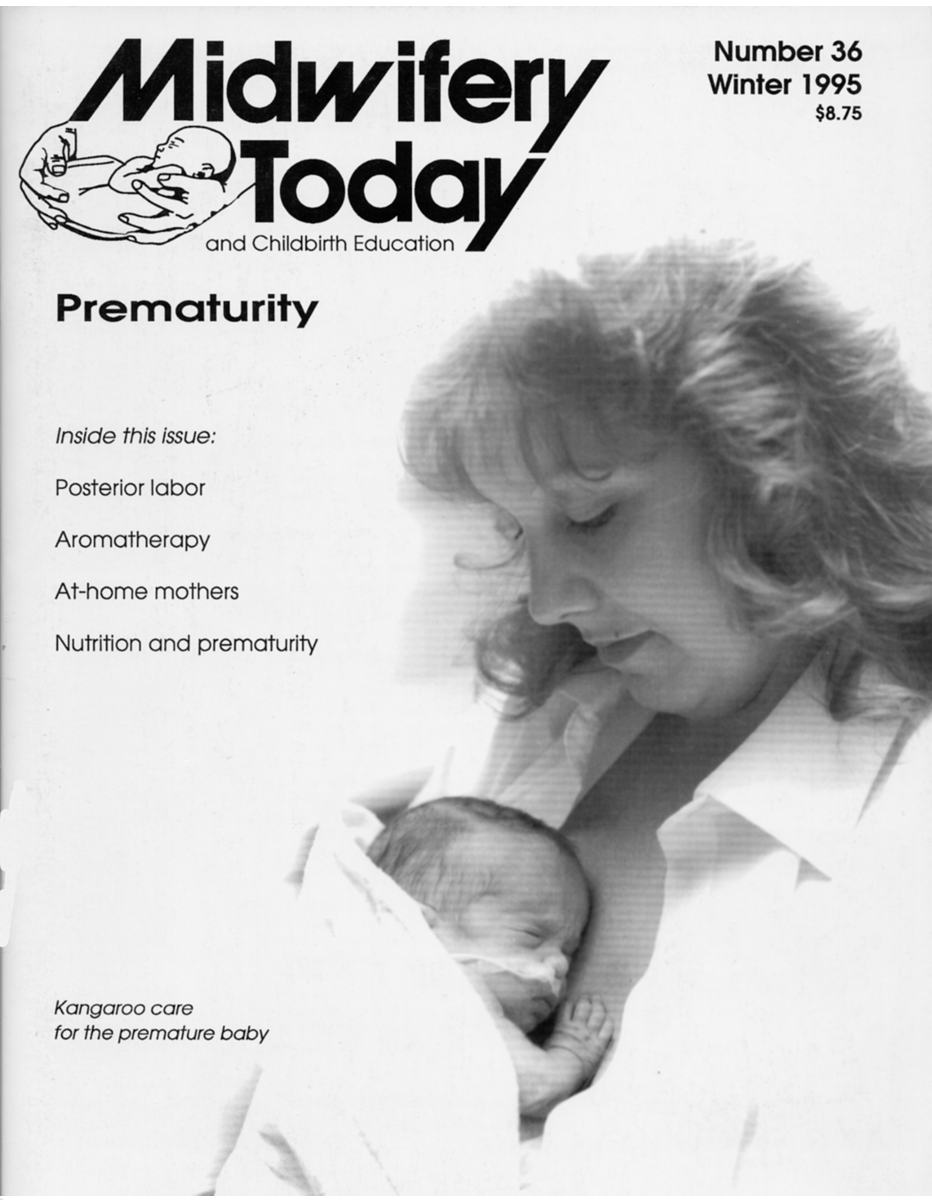 Winter 1995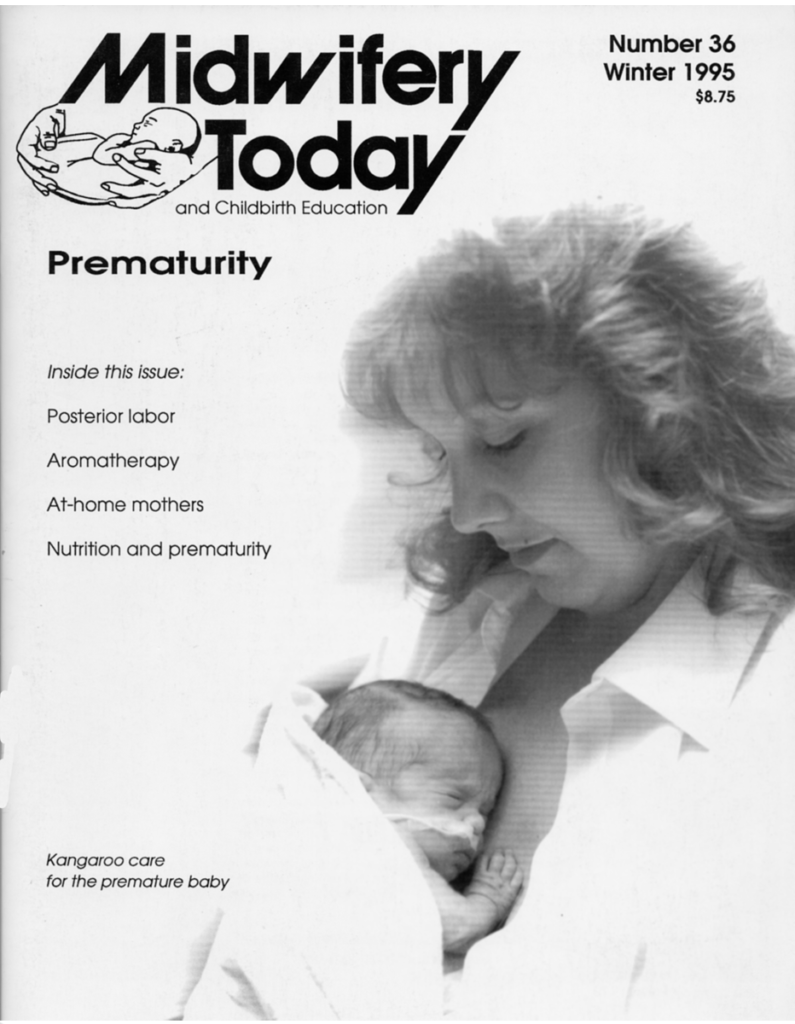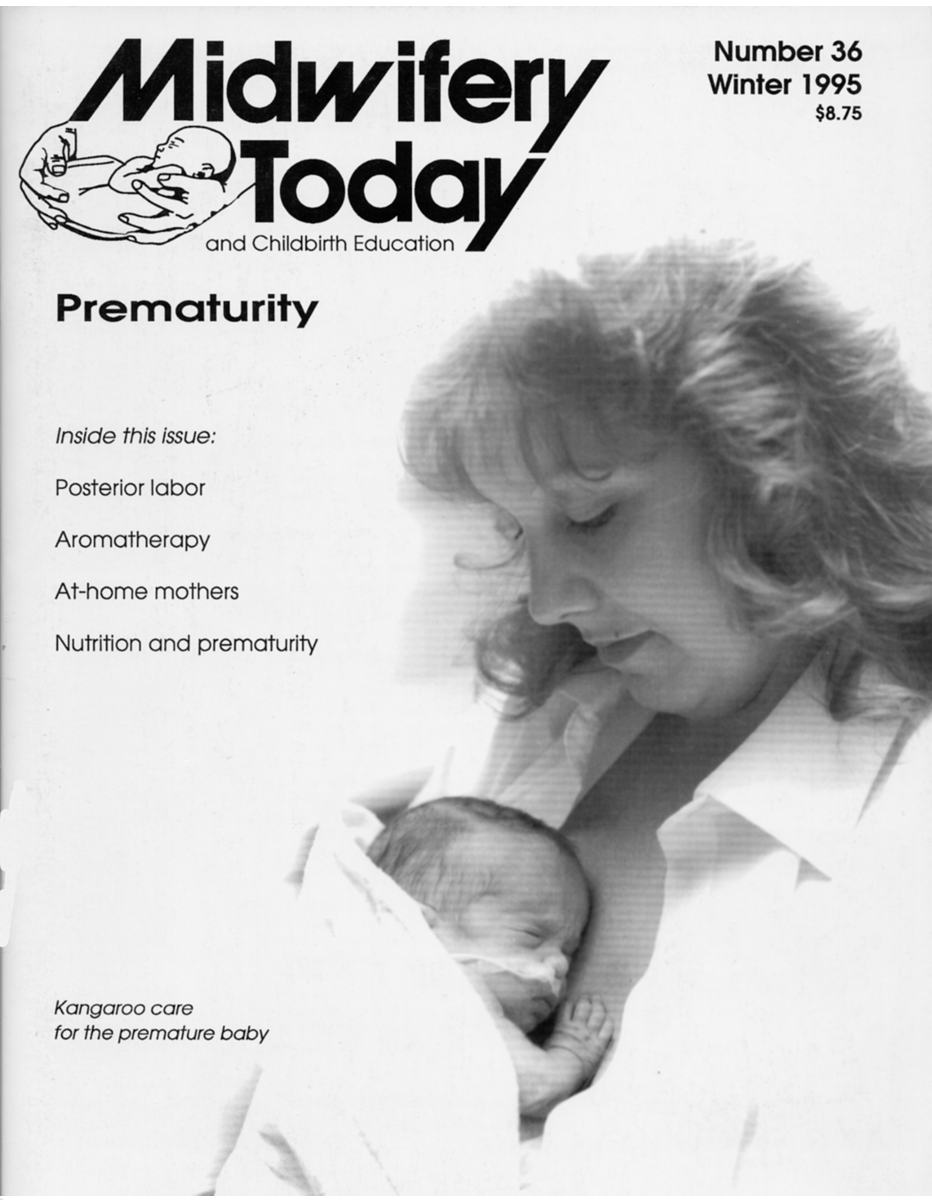 Theme: Prematurity
---
On the Cover
Precious essences—Marie Miczak
Essential oils for labor and birth.
Posterior Labor: A Pain in the Back—Valerie El Halta
Ways to correct the condition with minimal intervention.
Making a difference—Betty E. Walter
An at-home mom is the most central role model in her child's life.
The role of nutrition in preterm labor—Anne Frye
Preterm labor and inadequate maternal nutrition are linked.
Other Features
The Night of My Labor—Linda Kemp
A humorous take-off on the classic holiday poem.
Death before life—Jennifer Hall
A midwife cares for a couple with an intrauterine death.
No more cranberry juice!—Sharon Glass Jonquil
A teen-ager pregnant with twins is diagnosed with pyelonephritis.
Tragic histories—Candace Whitridge
Safe environments help teen-agers open up to caregivers.
Stopping the cycle—Chellisa Brown
Domestic violence and teen mothers.
Prematurity—Sharon Glass Jonquil
Risk factors, causes and treatments.
Premature babes—Judy Edmunds
Birth stories from a homebirth midwife.
Too small, too soon—Valerie El Halta
Identifying the woman at risk for prematurity.
Island hopping—Toni Romp-Friesen
This Hawaiian midwife has the best of both worlds.
Little Black Book—Sharon Glass Jonquil
Preterm labor page for your notebook.
Weaving a web of birth information—Donna Dolezal Zelzer
Birth information on the World Wide Web.
The most supportive things—Gloria J. Lemay
Women reflect on the things that helped during their labors.
Posterior or transverse—Marjorie Dacko
We "listened in" on an online chat.
Courageous or foolhardy?—Jude Kurokawa
Hands-on "practice" with a precipitous breech birth.
Departments
Editor's Page
Poetry
Networking
Tricks of the Trade
Marion's Message
Question of the Quarter
Media Reviews
News
Journal Abstracts
Calendar
Classified Advertising
In My Opinion
Photo Album