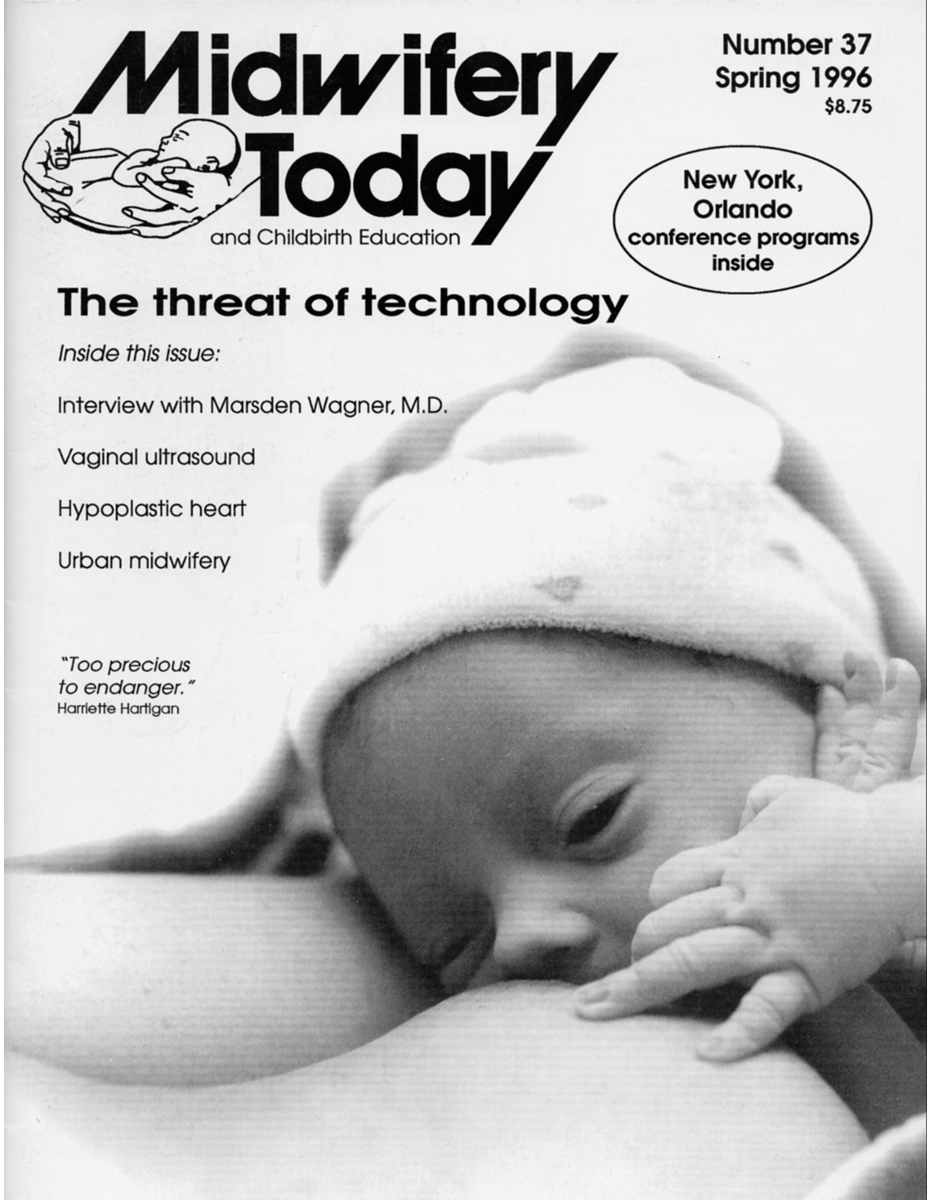 Spring 1996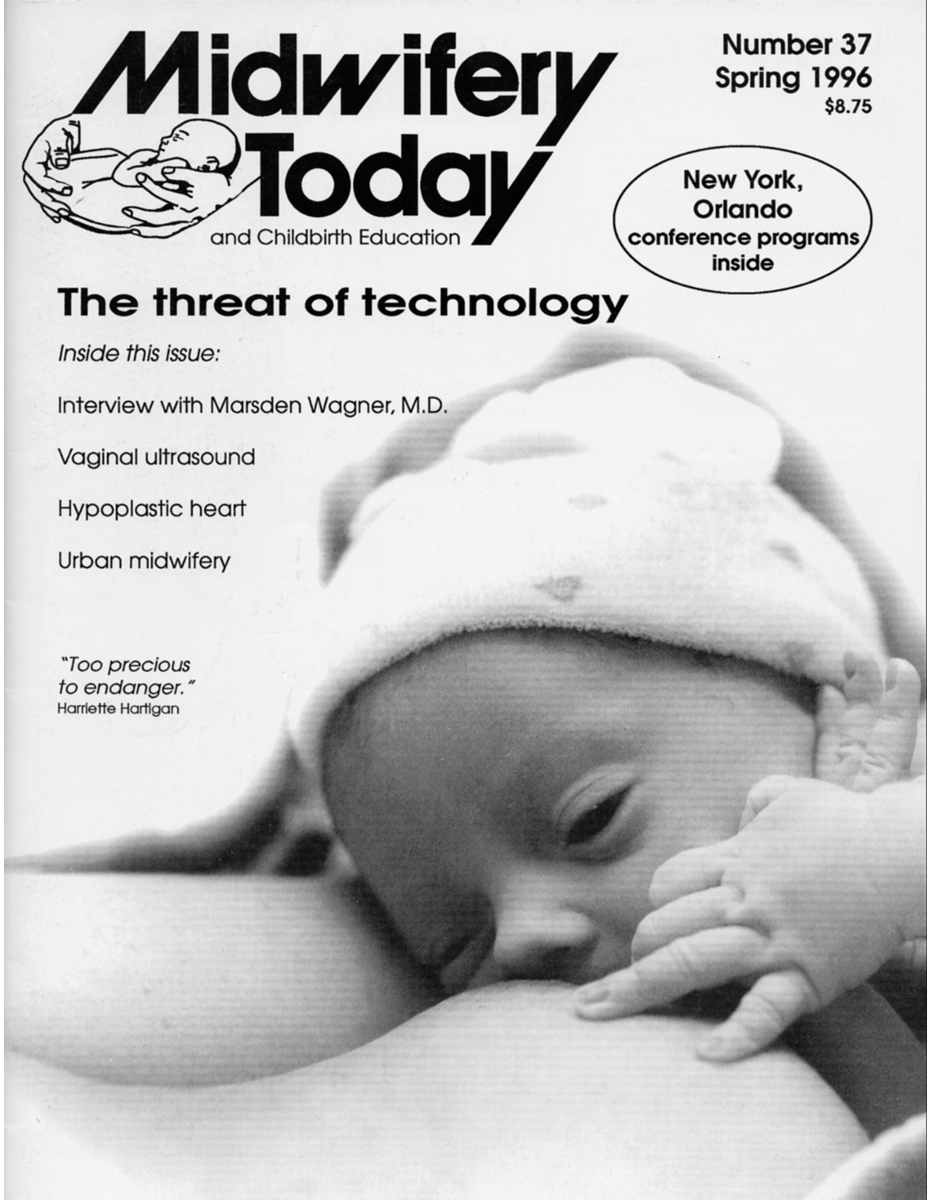 The Threat of Technology
---
Vaginal ultrasound: Diagnostic aid or tool of abuse—Marion Toepke McLean, CNM
This test has its advantages, but must be used with prudence.
Urban guerrilla midwives—Sharon Merecki, CNM, and Miday Belden, CNM
"The daily realities of midwifing in a large tertiary care center challenge us…."
No heroics, just love
The baby's heart defect was not compatible with life.
This man loves midwives—Poppy Shell
Marsden Wagner has promoted midwifery through his writing and lectures.
Other Features
Birth plan—Janine DeBaise
Thoughts taken from the dreams of 200 women.
With scars in my uterus and heart—Cheryl Ettinger
How can we protect women from technology, yet follow our protocols?
Knitting needles, cameras and electronic fetal monitors—Michel Odent, M.D.
A cultural misunderstanding of birth physiology threatens women.
A blending of two worlds—Sharon Glass Jonquil, CNM
Modern midwifery is an uneasy balance of brain and tool vs. heart and hands.
The pain of labour—Andrea Robertson
It hurts to give birth. But there is a special biological role for that pain.
The belly of the beast—Roxi Augustine, RN
"I make a profound difference in the women's lives that I touch."
A grand triumph—Judy Edmunds
A woman succeeds in having a homebirth, despite her doctor's wishes.
Pursuing the Birth Machine—An update by Marsden Wagner, M.D.
Important new information has become available on some technologies.
Searching for appropriate birth technology—Robert and Rosalind Weston
A review of Pursuing the Birth Machine.
Departments
Poetry
Networking
Tricks of the Trade
Marion's Message
Question of the Quarter
Media Reviews
News
Journal Abstracts
Calendar
Classified Advertising
In My Opinion
Photo Album