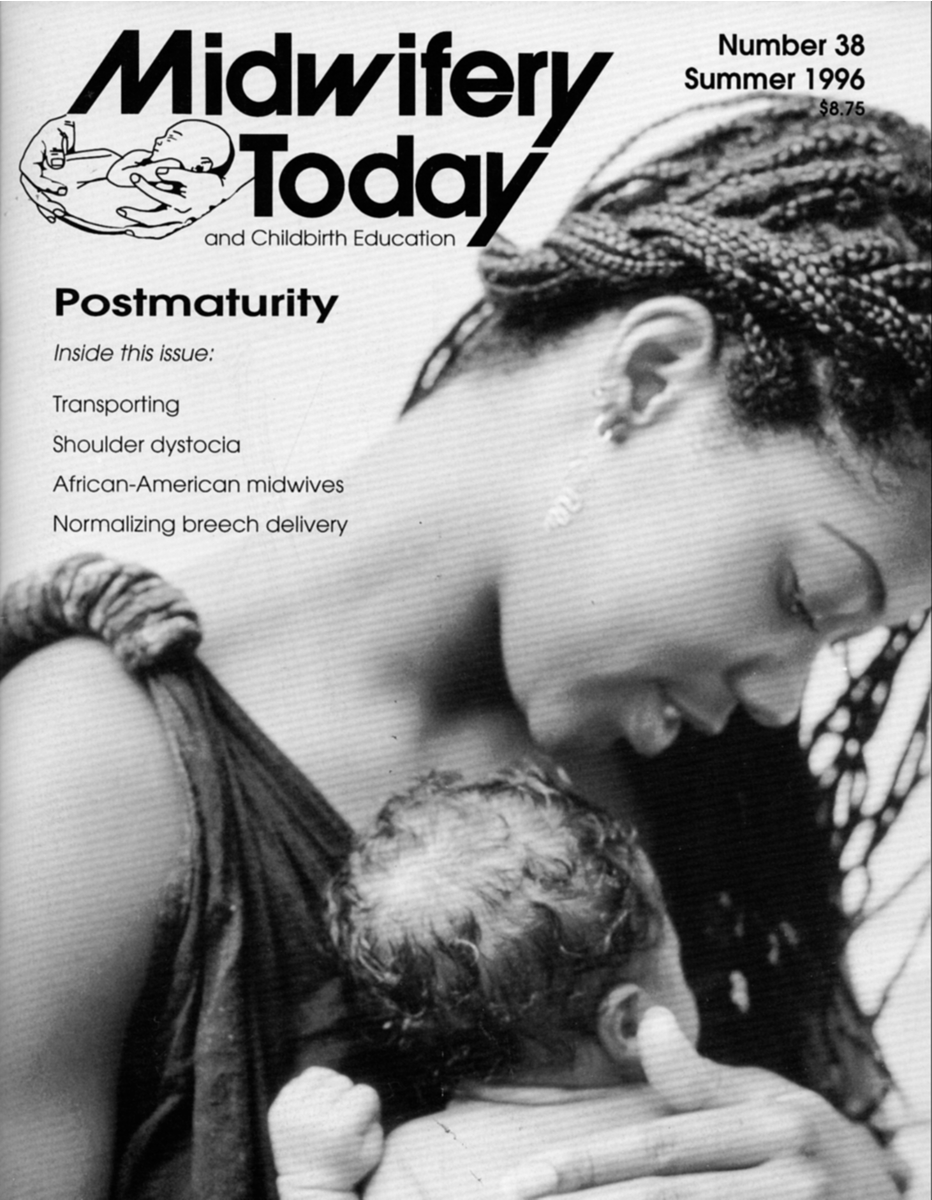 Summer 1996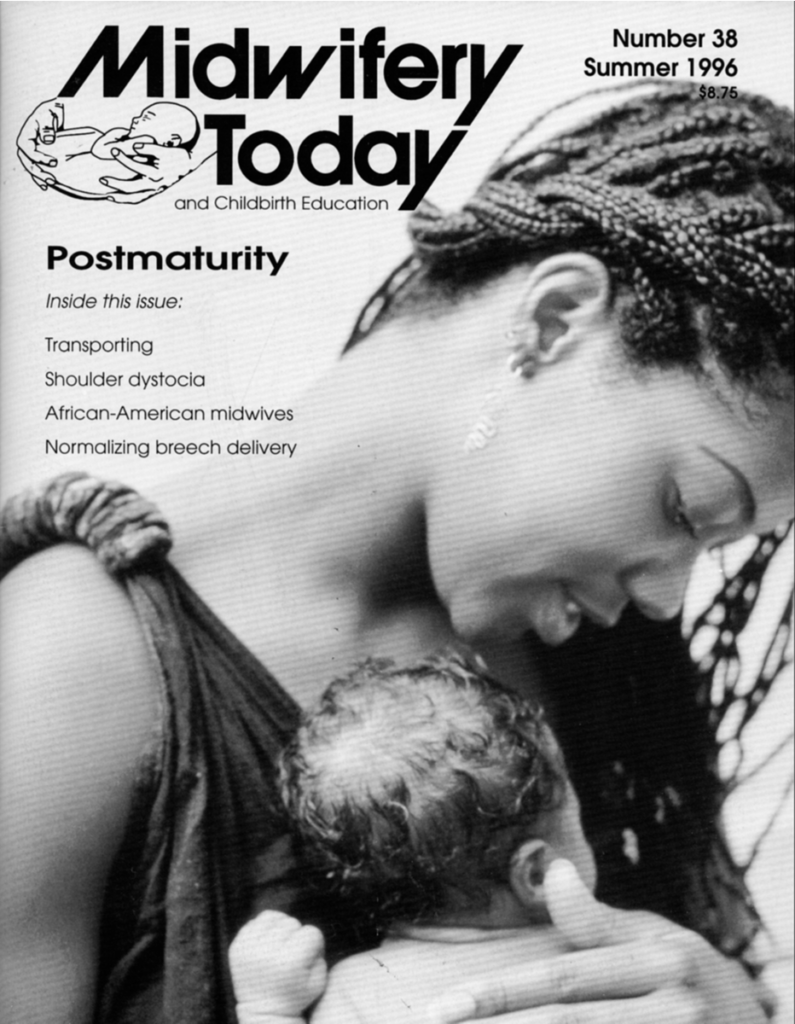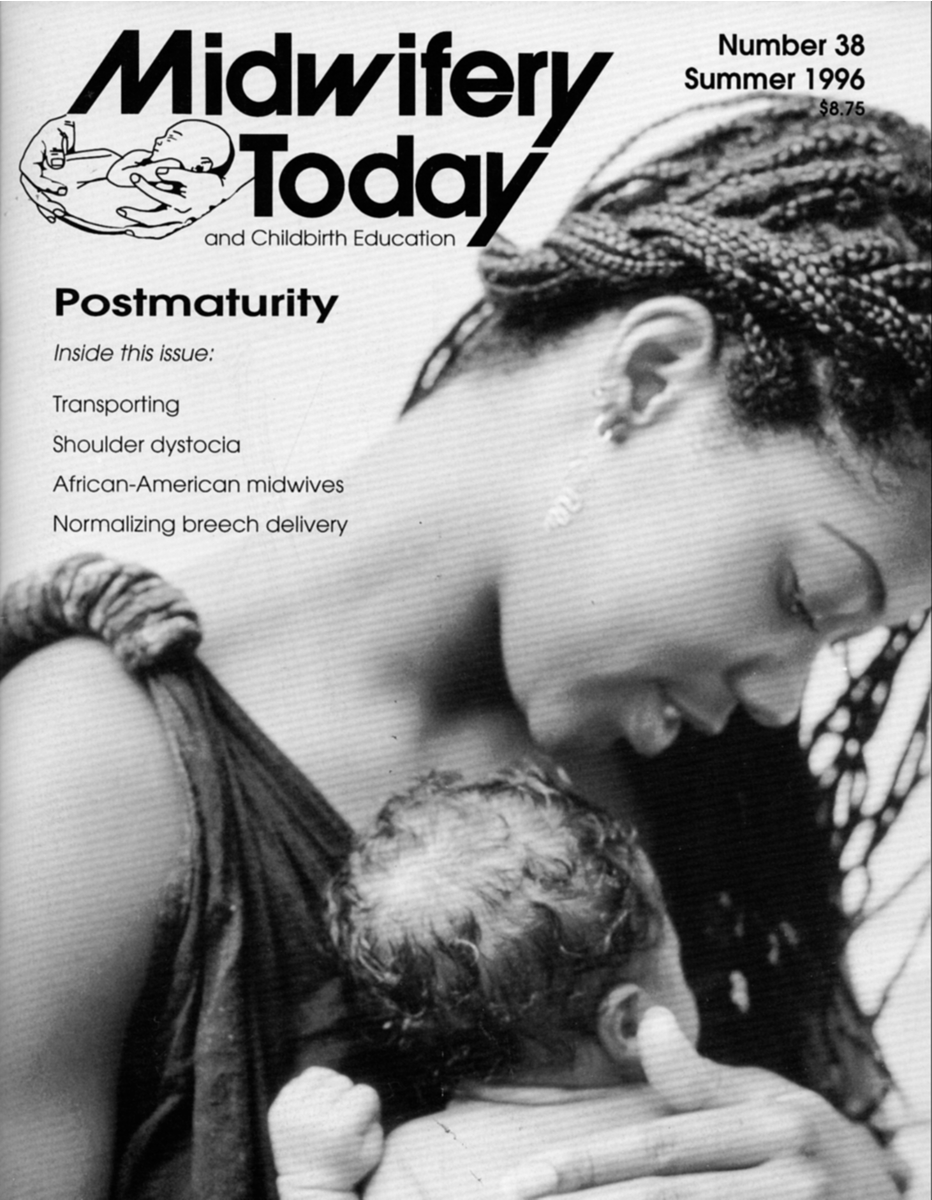 Theme: Postmaturity
How long is too long? Wise birth practitioners know time tables are arbitrary, says midwife and author Gail Hart. Read about postmaturity in Issue 38 and draw your own conclusions. A mini-theme on transporting to the hospital from home or birth center explores some of the scenarios various birth practitioners have experienced. A midwife who has helped thousands of babies be born gives advice and hard facts about breech birth.
On the Cover
Transporting—Anne Stohrer, M.D., Gail Hart, Valerie Morris, Belinda Lassen, CNM, and Jan Tritten

This mini-theme explores some of the dilemmas and scenarios of transporting clients to the hospital.

Accepting the unacceptable—Katherine Jensen, CNM

Until Erin's birth, I had never considered I would not be able to free a baby from the grip of shoulder dystocia.

Normalizing the breech delivery—Valerie El Halta, CPM

While demanding respect, breech deliveries do not necessarily pose greater risk to either mother or her baby.

African-American midwifery: Past, present and future—Karen Salt

What is the future of African-American midwifery, given its history and the state of our times?
---
Other Features
A Crown for Cardelia—Karen Lee Hones

A sonnet crown about a homeless woman's birth.

Can we really use Super Glue instead of suture?—Anne Frye

For several years, there has been increasing interest in this issue.

Postdates vs. postmaturity—An overview by Anne Frye

Questions to keep in mind when assessing current postmaturity protocols.

Stretching every possible limit—Maria C. Wolford

"The challenges I faced can speak to many of us who serve women as they birth."

Calendars, clocks and choices—Valerie El Halta, CPM

When do we become concerned if the baby isn't born on or around its expected dates?

Some thoughts on the issue of postmaturity—Deb Phillips, Linda Lieberman and Gail Hart

A recent online discussion provided a variety of responses, by Judy Edmunds.

Fetal movement chart

Instructions to help your clients with their all-important monitoring.

Impressions and fond memories—Judy Edmunds

Judy writes about her experiences at the Pacific Rim International Conference.
Departments
Editor's Page
Poetry
Networking
Tricks of the Trade
Marion's Message – Sorrow at 43 weeks
Question of the Quarter
Media Reviews
News
Journal Abstracts
Calendar
Classified Advertising
In My Opinion
Photo Album