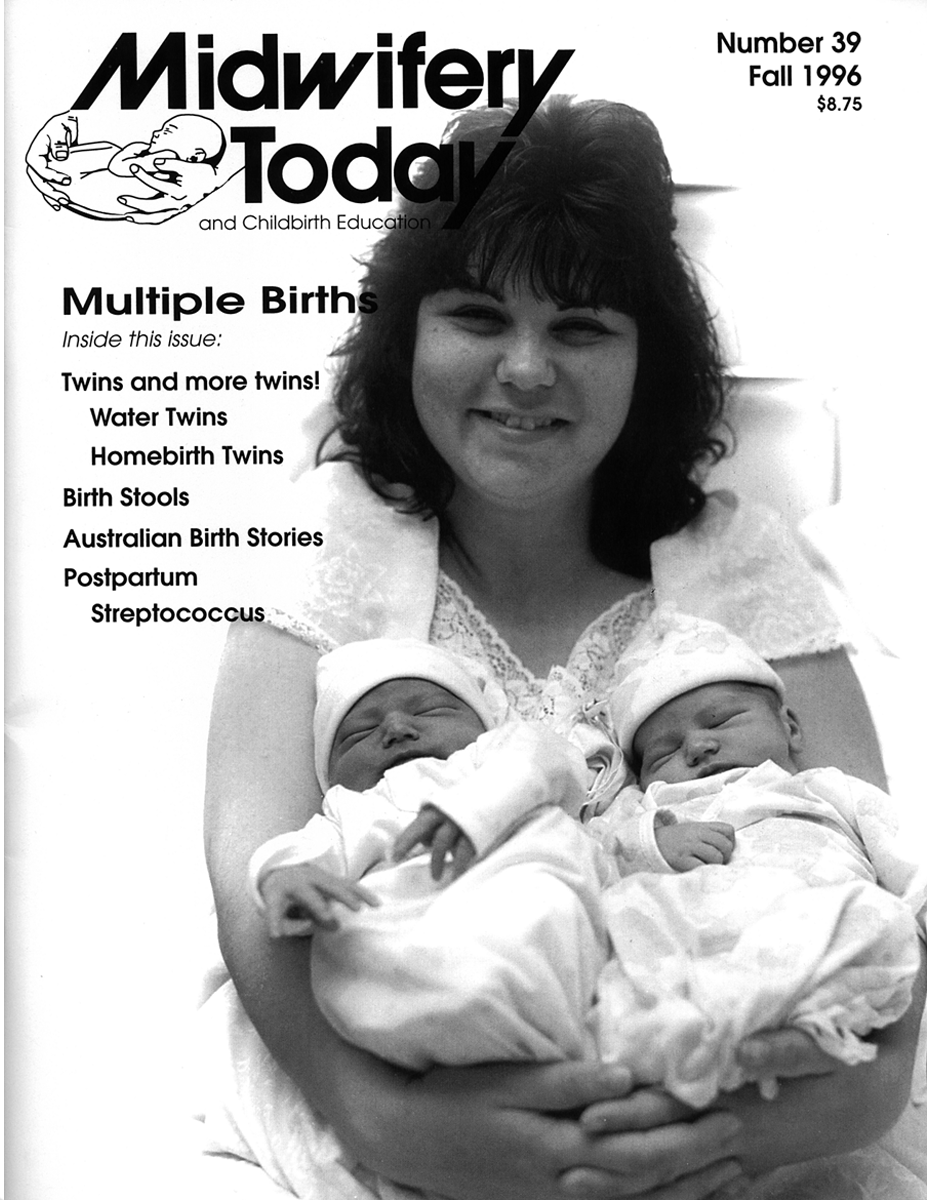 Autumn 1996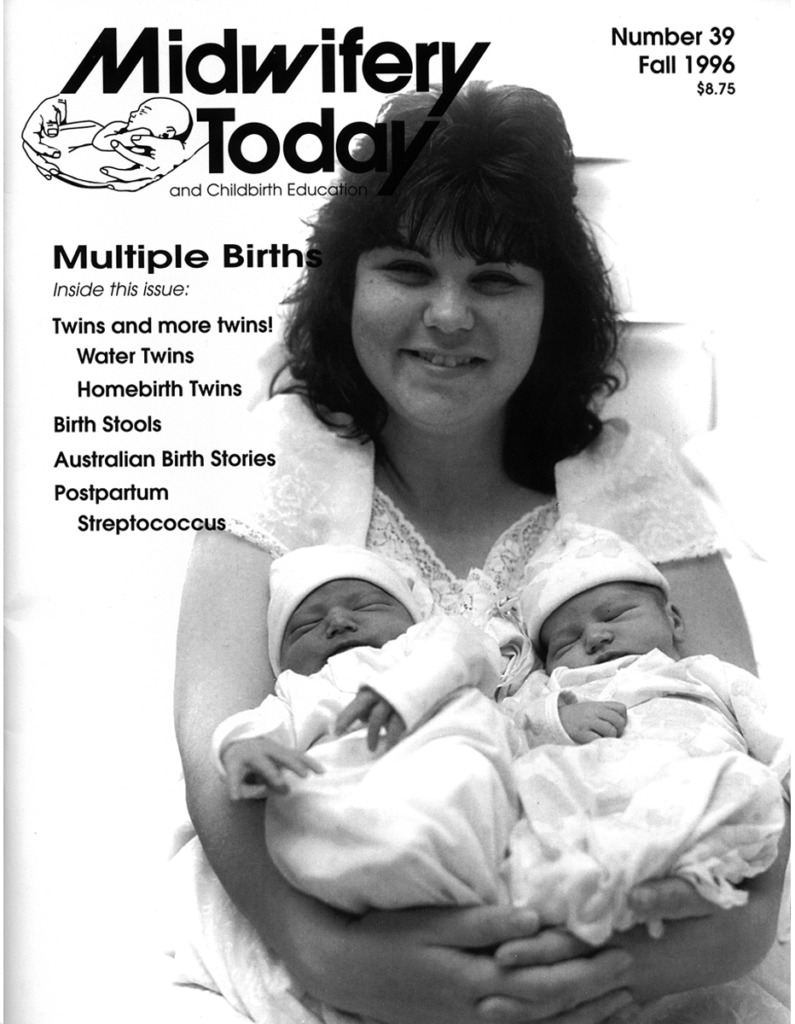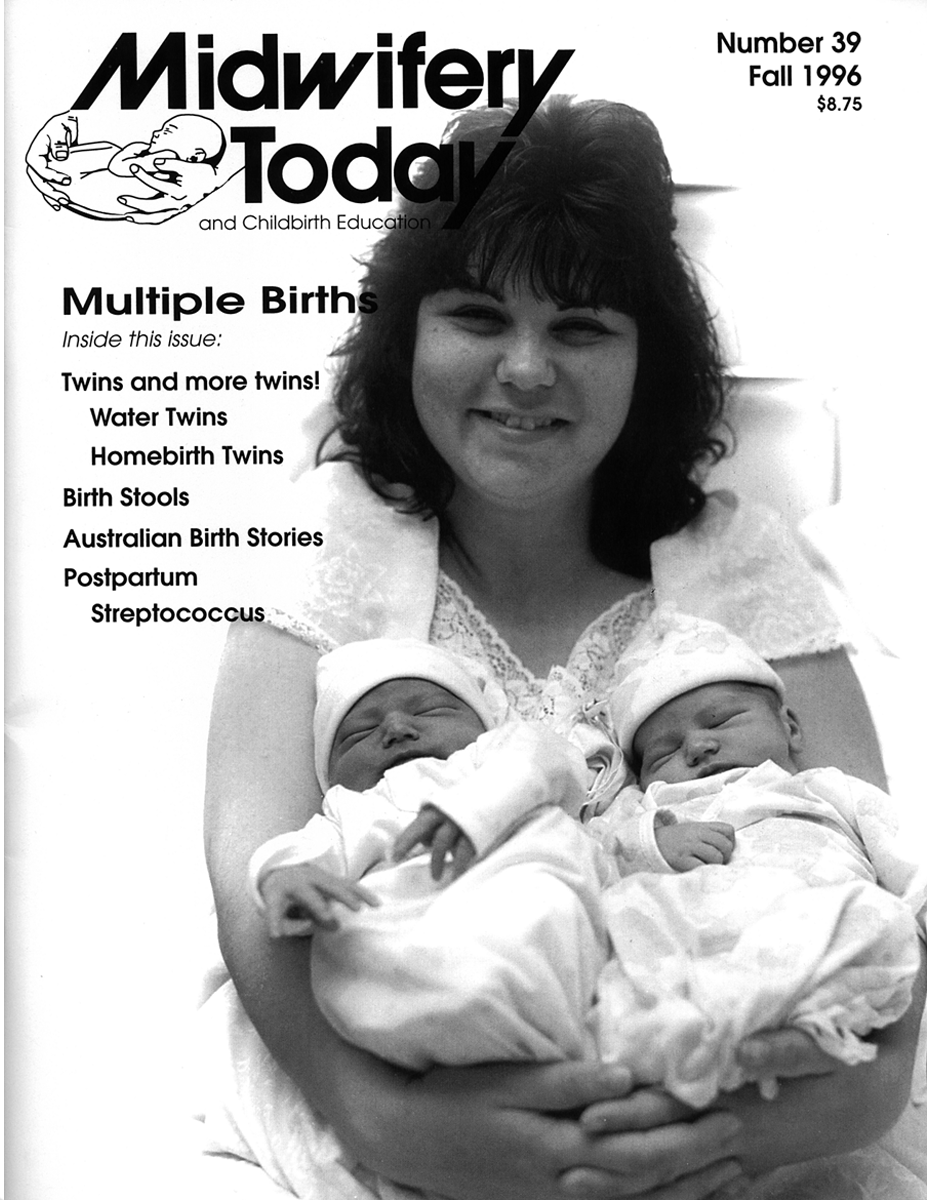 Theme: Multiple Births
Pregnancy with twins—or more!—doesn't mean a woman has to have a hospital birth. Numerous stories by midwives and mothers in Issue 39 tell you why. Henci Goer, author of two books on medical interventions in birth, takes a critical look at ultrasound and finds it coming up seriously short. Molar pregnancy, waterbirth and postpartum streptococcus are some of the other topics this issue covers.
---
Multiple Birth Articles
Twin Pregnancy: Exercising Your Options—Judy Edmunds
Homebirth Twins—Susan Smith, RN, RM
Twins: A Special Occurrence and Study Outline—Valerie El Halta, CPM
Hide and Seek Twins—Maria C. Wolford
Water Twins—Peggy Sawyer
Other Cover Articles
Birth Stools: In Harmony with Gravity—Susan Smith, RN, RM
Some midwives' clients love birth stools and chairs.
Postpartum Streptococcal Toxic Shock—Lewis E. Mehl-Madrona, M.D. and Morgaine Mehl-Madrona
A review of cases of Group A beta-hemolytic streptococcus (GABHS) in postpartum new mothers.
Other Features
Ultrasound Imaging: Handle with Care—Henci Goer, CNM
Analysis of the risks as well as benefits to ultrasound imaging.
Fetus Frightening Room—Sara Liebling, CNM
Can a transport to hospital turn a baby? Surprise!
The Sacroiliac joint: Major Cause of Backache—Trenna Wicks, PT
Techniques to ease pain from backache in pregnancy.
Molar Pregnancy: A Case Study and Review—Sharon Glass Jonquil, CNM
Indications, complication and treatment for gestational trophoblastic disease.
Integrating Water into Maternity Care—Jill Cohen
Notes from the First North American Conference on Nurturing Women: Integrating Water into Maternity Care.
Varicella and Pregnancy—Sharon Glass Jonquil, CNMCare of pregnant patients exposed to chicken pox.
Subject Index to Issues 33-36
Thanks, My Son, for Teaching Me How to Dance—Yvonda L. Hendrick, C.M., LPN, CCE
In Memory of Justin Michael Hendrick.
Departments
Editor's Page
Poetry
Networking
Tricks of the Trade
Marion's Message – Safe Motherhood: A Long Haul
Question of the Quarter
Media Reviews
News
Journal Abstracts
Calendar
Classified Advertising
In My Opinion – Protocol Means Diplomacy
Photo Album