Spring 2001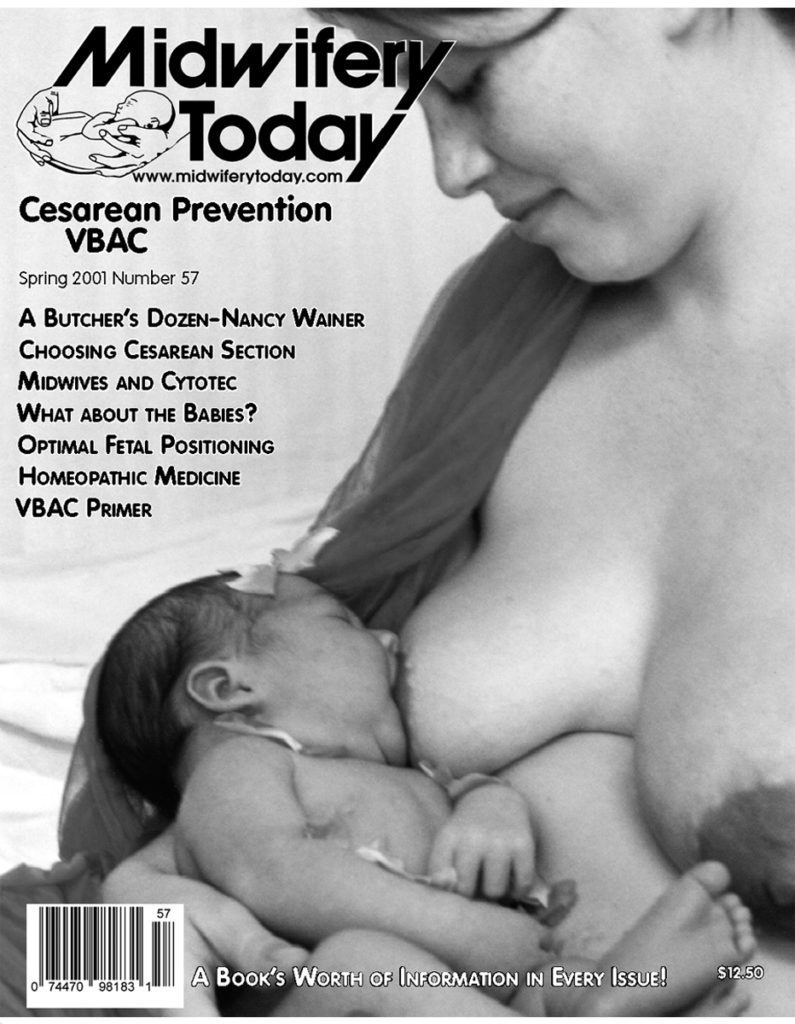 Theme: Cesarean Prevention VBAC
"A VBAC Primer: Technical Issues for Midwives" by Heidi Rinehart, MD, gives the basics of C-sections and VBACs, including types of incisions, types of closures, risks and contraindications for VBAC. It also includes a sample informed consent form and a list of references. In "Choosing Cesarean Section" Marsden Wagner, MD tells us that the risk/benefit factors of C-sections depend on the reason for doing them: "Where the baby is not in trouble, the risks to the baby still exist, meaning that the woman who chooses CS puts her baby in unnecessary danger." And that's just the beginning! Midwifery Today Issue 57 has more articles on this important topic.
Cover photo of Jessie and Hans © 2000 by Caroline E. Brown, DEd, MS, RNC. Caroline Brown is currently at University of Pennsylvania as a post doc research fellow in the school of nursing.
---
Contents
International Midwife
Departments
From the Editor
Poetry
Networking
Tricks of the Trade
Marion's Message
Question of the Quarter
Journal Abstracts
Media Reviews—including Birthsong Midwifery Workbook
News
Classified Advertising
Calendar
Photo Album
International Midwife
From the Editor: IAM

Cards and Letters