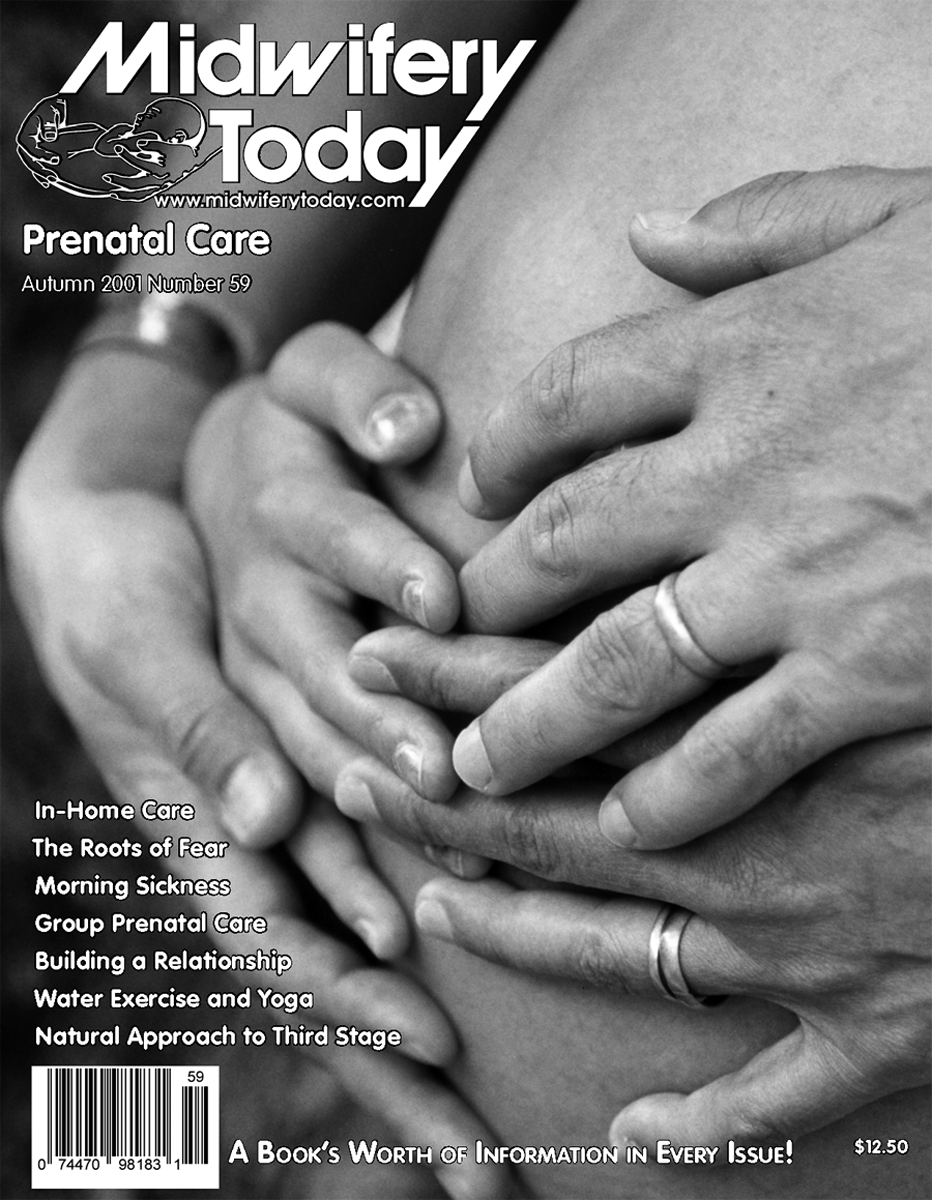 Autumn 2001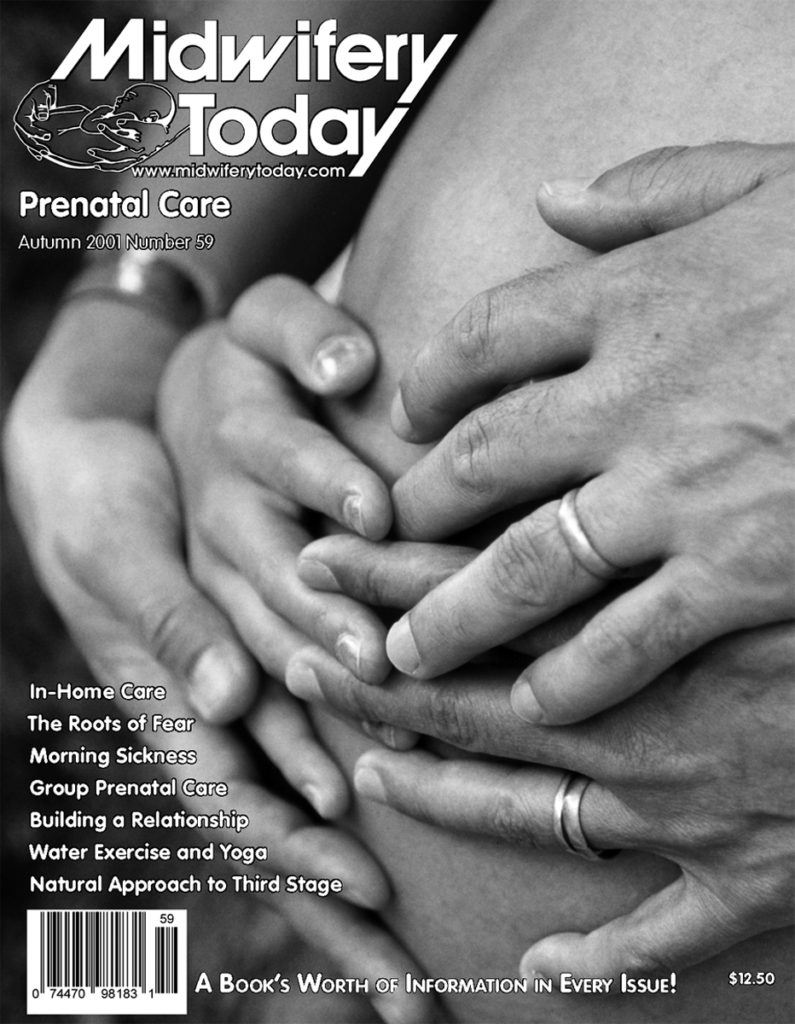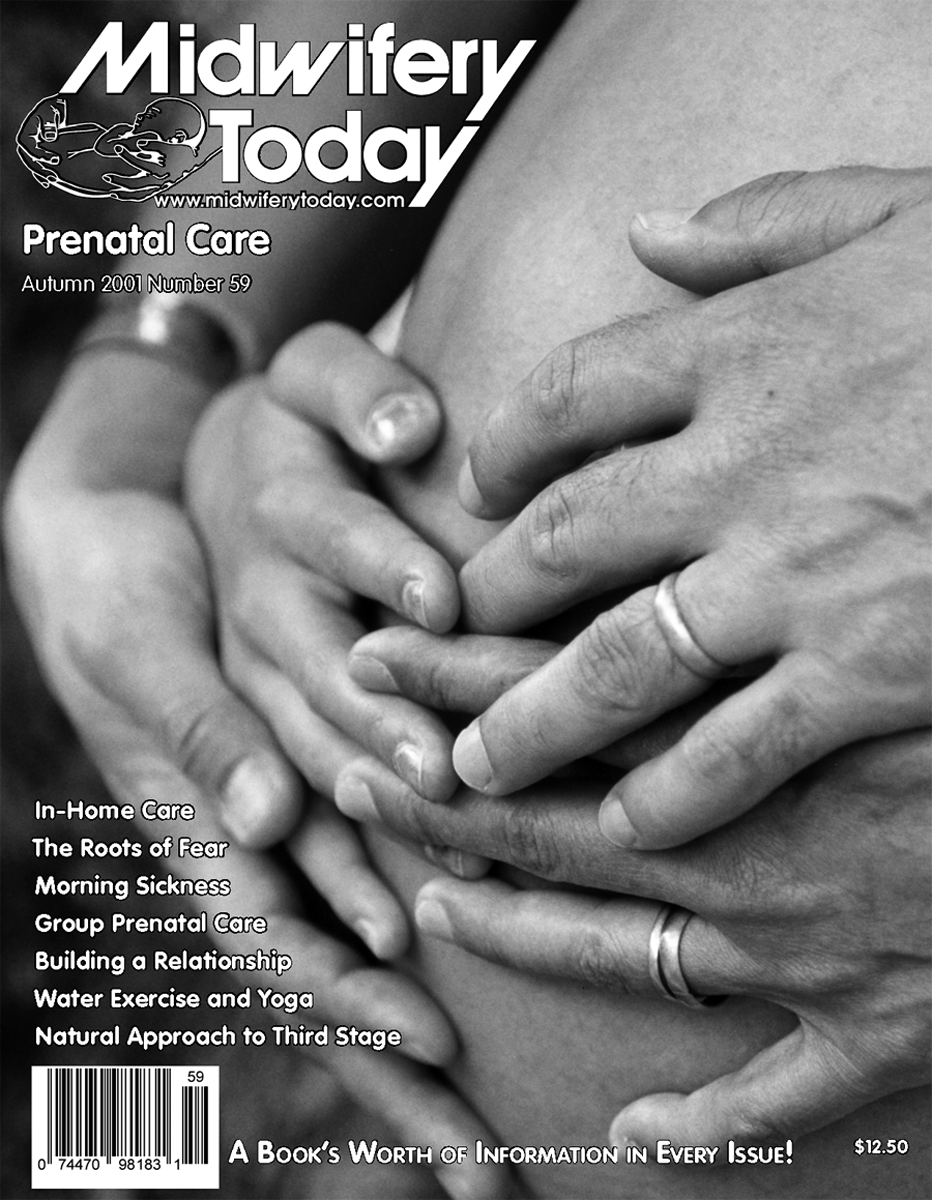 Theme: Prenatal Care
Midwifery Today 59 takes a close look at prenatal care. When you order this issue, you'll be able to read articles such as:
Prenatal Care: Building a Relationship
Morning Sickness Impact Study
A Natural Approach to the Third Stage of Labour
Providing Effective Prenatal Care: Focus on the Vision
Prenatal Care CNM Style
The Role of Counseling and Client Education in Prenatal Care
A Homeopathic Perspective on Prenatal Care
Cover Photo: "Love All Around," by Patti Ramos. This picture features hands of mother, father and daughter.
---
Contents
Prenatal Care: Building a Relationship—Lois Wilson
Reconsidering Our Preconceptions about Birth—Valerie El Halta
What Really Matters Is Our Primal Health—Michel Odent
Eat Sardines, Be Happy…and Sing!—Michel Odent
Group Prenatal Care: Counseling as a Tool in Your Birthkit—June Whitson
In-Home Care—Jill Cohen
The Role of Counseling and Client Education in Prenatal Care—Jan Tritten
A Homeopathic Perspective on Prenatal Care—Piper Martin
American AquaNata—Marina Alzugaray
Yoga for Moms—Bonnie Berk
A Natural Approach to the Third Stage of Labour—Sarah Buckley
Always a Midwife—Lois Wilson
What Every Midwife Should Know About ACOG and VBAC—Marsden Wagner
Breast Health—Adrian E. Feldhusen
International Midwife
Desert Babies: Aboriginal Birthing in Central Australia—Mavis Gaff-Smith
Primary Care of the Young Woman—Marion Toepke McLean
Zambia Ndola Demonstration Project—Nomajoni Ntombela and Mary Kroeger
In Reply: A Critique of The Lancet Breech Article—Astrid Osbourne
Tijuana Journal—Jerry Whiting
Departments
Poetry
Networking
Tricks of the Trade
Marion's Message
Question of the Quarter
Journal Abstracts
Media Reviews—including review of The Pink Kit
News
Classified Advertising
Calendar
Photo Album
International Midwife
From the Editor
Cards and Letters
Membership Article =