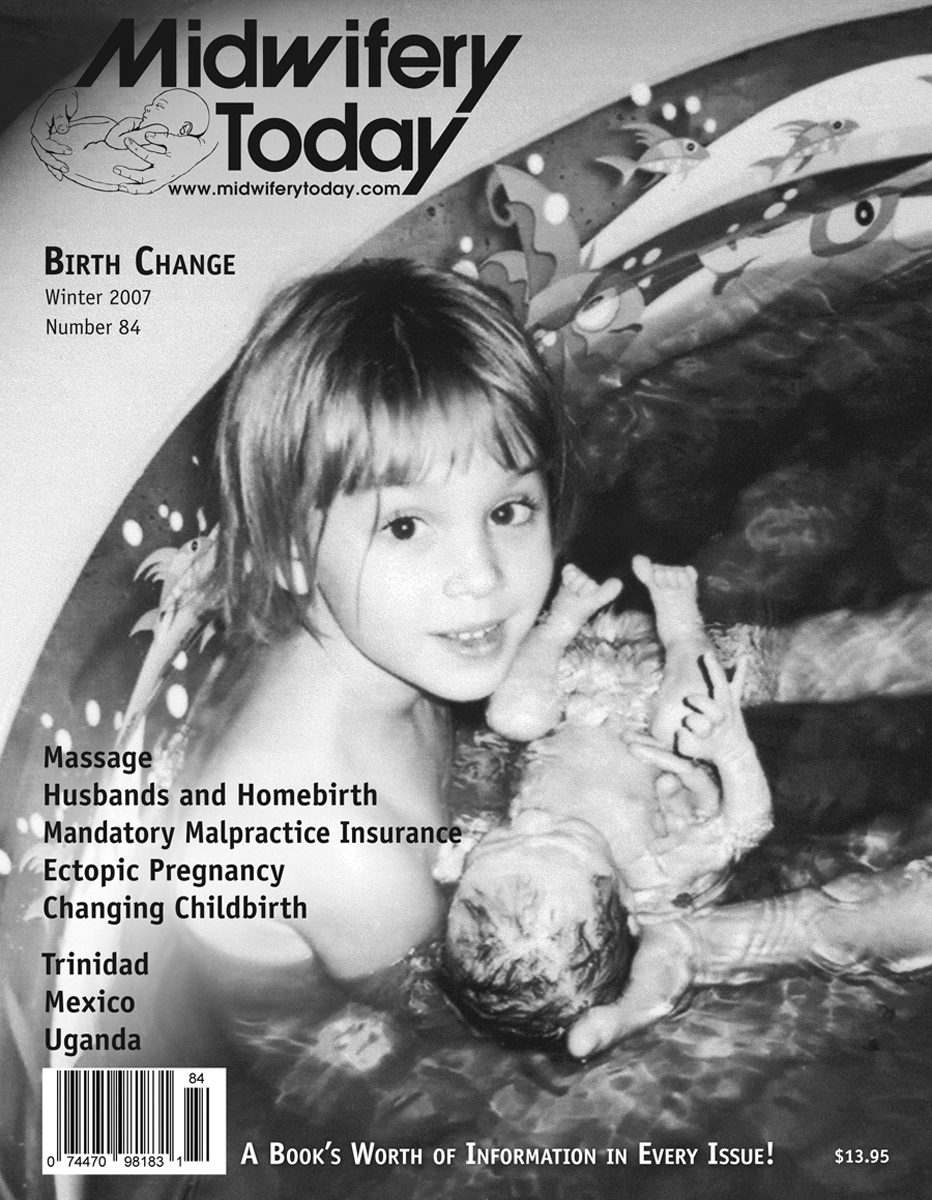 Winter 2007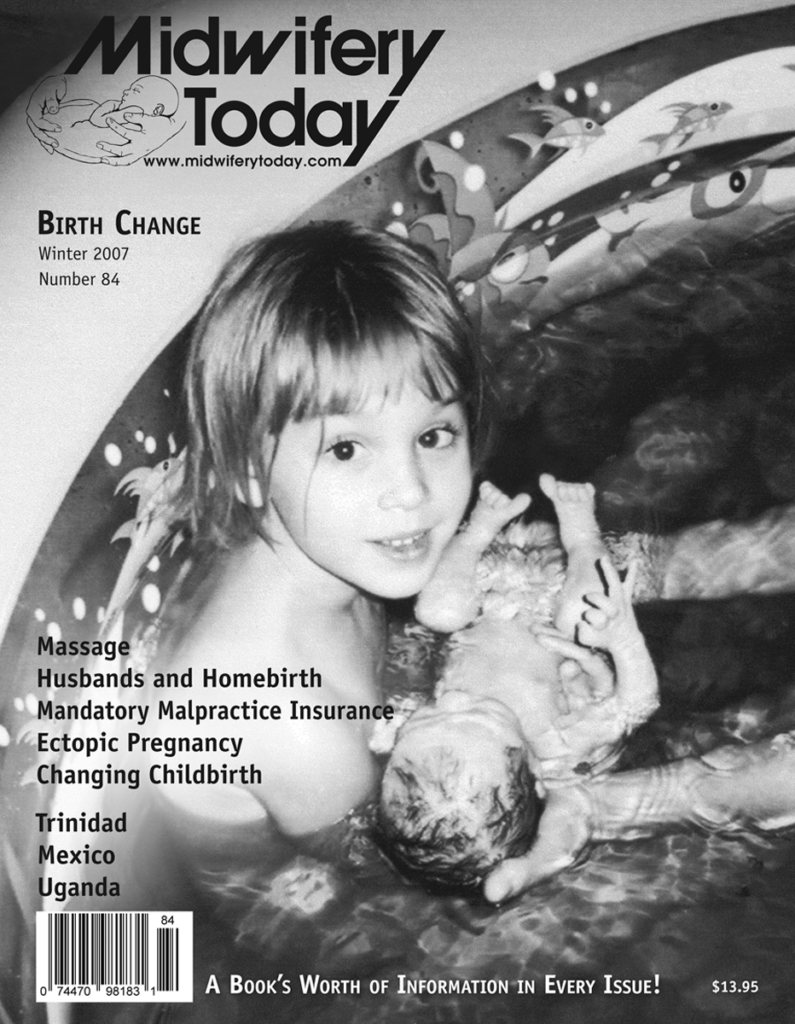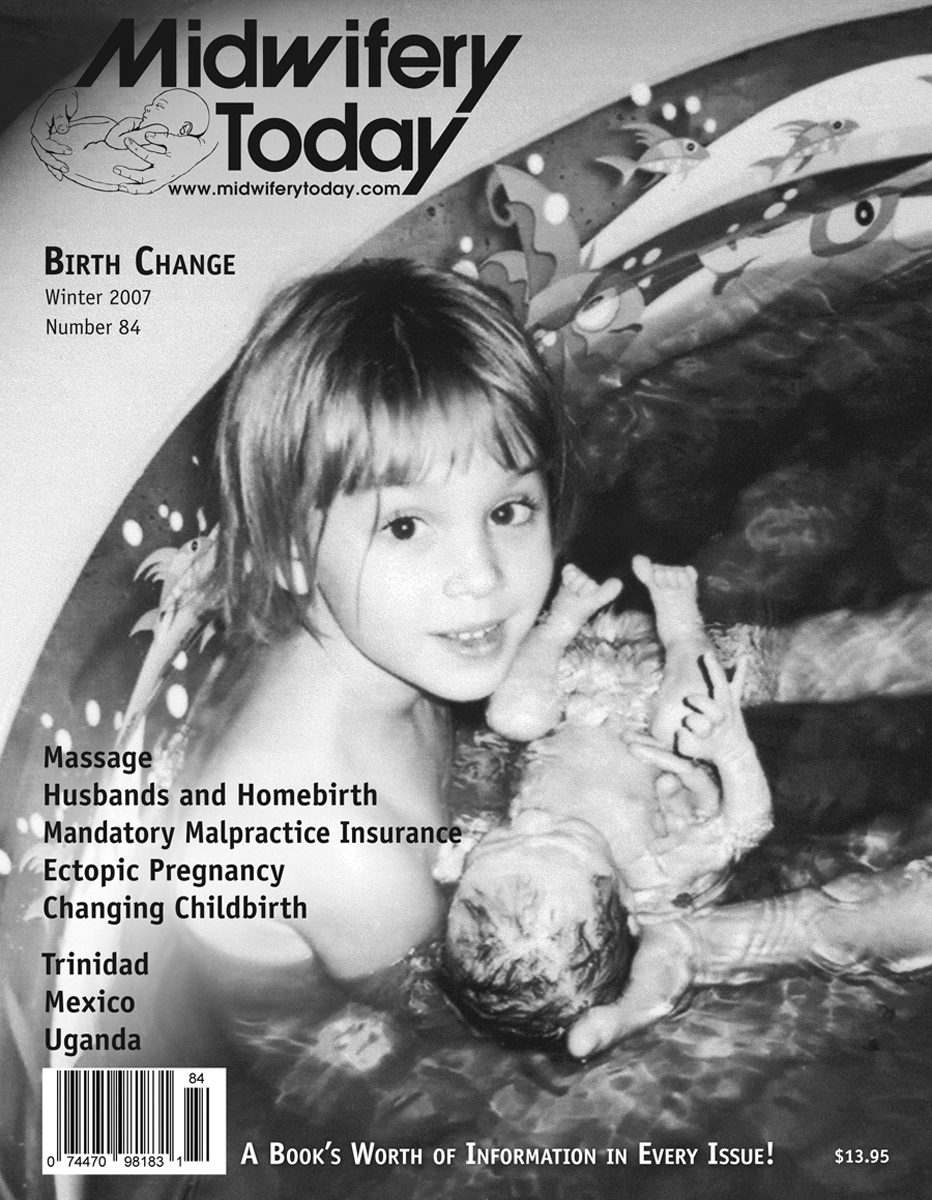 Theme: Birth Change
How do we change birth and how does birth change us? How has birth changed over the years? Articles in this issue will answer those questions and more, as well as teach you about massage and midwifery, ectopic pregnancy, the placenta and more.
---
Departments
Poem: The Way We Were—Lynn Baptisti Richards
Marion's Message: Plus ça change…—Marion Toepke McLean
Marion discusses the recent media coverage of a breech baby who died during a midwife-attended homebirth and how the only "choice" available in the hospital for women carrying breech babies is cesarean.
Changing Childbirth: The Latin American Example—Robbie Davis-Floyd
Anthropologist Robbie Davis-Floyd shares her experiences speaking about birth in Latin American countries, and identifies at least 21 ingredients necessary for creating a social movement that can effectively bring about birth change.
My Baby, My Belated: A Birth Story—Amy Armatis
This humorous take on homebirth will make you laugh out loud.
Mandatory Malpractice Insurance—Increases CS Rate & Profitability of Litigation, Decreases Planned Homebirths—Judy Slome Cohain
This frequent contributor argues convincingly that making malpractice insurance mandatory for midwives will lead to more profitable lawsuits and decrease the number of homebirth midwives to deliver babies, rather than improving birth outcomes or public health.
Husbands and Homebirth—Leah Hazard
Men are frequently the naysayers when it comes to homebirth. The author shares some of her experiences and concludes that one important birth change that needs to occur is to bring husbands on board as homebirth supporters.
Occupational Musculoskeletal Disease—Cathy Topping
Cumulative knee damage and arthritis can be brought about by the kneeling and squatting that are inherent in midwifery. The author shares what she has learned and her novel solution to this problem.
The Coalition for Improving Maternity Services: Evidence Basis for the Ten Steps of Mother-Friendly Care. The Foundation for Promoting Change in Maternity Care—Nicette Jukelevics
Learn about CIMS Expert Work Group findings showing that midwives provide optimal care.
When Love Hormones Become Useless—Michel Odent
Women undergoing cesareans without labor miss a chance to get love hormones, which are crucial to civilization.
Incorporating Prenatal Yoga into Childbirth Education Classes—Molly Remer
People often learn better by doing, and birth happens in the body. This article explains how these two precepts led the author to incorporate prenatal yoga into childbirth education.
Birth Changing Us, Us Changing Birth—Amanda Sanford
Not only has birth itself changed over the years, but birth changes individuals. This birth story illustrates how we can change birth by allowing it to change us
Comprehensive Care in the Prevention of Ectopic Pregnancy and Associated Negative Outcomes—Kathryn Albers
More than 1% of pregnancies are ectopic, and these numbers are increasing. Knowing what causes it can help to bring those numbers down.
Kali & Ixchel—Tara Dorabji and Maria Iorillo
A natural twin birth, described in a narrative between mother and midwife.
Positive Birth Stories—Sheri Menelli
We can change birth by telling positive, rather than negative, birth stories. We need to counter those negative stories that predominate in the US culture of birth.
A Midwife's Touch—Elaine Stillerman
A hands-on approach to helping women during pregnancy, labor and postpartum, this article will help you improve your doula or midwifery practice and help moms.
Interview with Brian Loveless, DO—Lori Luyten
Even some doctors are tiring of the medical model for normal risk childbirth. This interview with an osteopathic physician explains why he and his wife chose homebirth for their second child.
Finding Better Solutions to End Bullying: What an Organization Can Do—Marinah Valenzuela Farrell
The final in a series on bullying within the midwifery profession discusses who organizations can do, as well as legislative solutions.
Daniel: A Breastfeeding Challenge Overcome—Joni Nichols
Sometimes midwives must unexpectedly become lactation consultants. Learn how the author successfully dealt with this challenge to get ensure that a baby got the nutrition he needed. You will find this article an invaluable reference if faced with a similar problem.
The Bridge of Life: Options for Placentas—Kelly Graff
A short overview of uses for the placenta.
A Common Union—Shiela vanDerveer
Life and death are but two ends of a spectrum. This beautiful story illustrates how the two are intertwined.
The Business of Midwifery: Practice Design II—Linda Lieberman
This final article in our series on the business of midwifery addresses the issue of planning for transport.
International Midwife
= Membership Articles